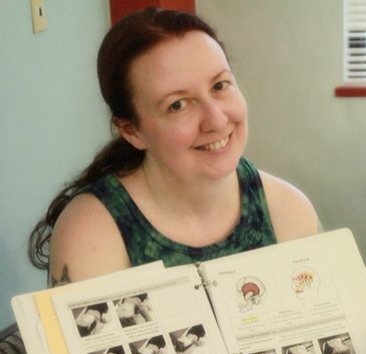 Credentials
State: LMT (Licensed Massage Therapist), Maryland
National: CNMT (Certified Neuromuscular Therapist), CMTPT (Certified Manual Trigger Point Therapist)
Certified Member, ABMP (Associated Massage and Bodywork Professionals)
Professional Member, NAMTPT (National Association of Myofascial Trigger Point Therapists)
Honors Graduate, Therapeutic Massage Program, Anne Arundel Community College, School of Health Professions
Completed Postgraduate Training and Certification as a CNMT (Certified Neuromuscular Therapist) through the NMT Center
Completed Postgraduate Training and Certification as a CMTPT (Certified Manual Trigger Point Therapist) through the Manual Trigger Point Therapy Program of the Janet G. Travell, MD Myopain Seminars
Currently Pursuing Orthopedic Massage Certification through the Academy of Clinical Massage
Background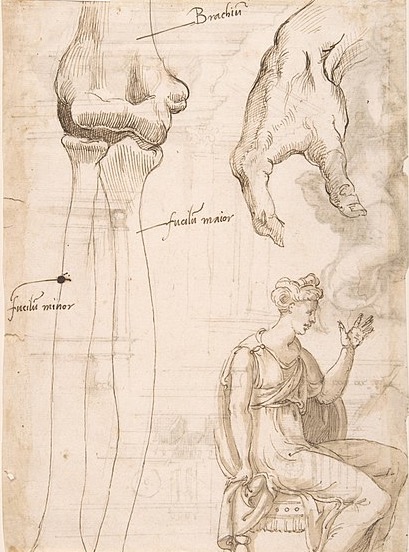 I first discovered therapeutic massage as a client. During the later portion of a 25-year-long career in a stressful, computer-centric environment, a wonderful group of therapists appeared and began offering seated chair massage at our workplace. By then I was experiencing the typical "computer hunch" associated with years of deskwork and commuting, as well as sore forearms and stress-related TMJ pain that rest, stretching, and trips to the gym were no longer helping to relieve. The on-site massage therapy was a godsend --- I soon became a regular client, and had a standing weekly lunchtime appointment with those therapists for many years. The stress levels associated with my work didn't diminish, but the massage sessions were a peaceful oasis in the workweek, and the regular work on my back, shoulders, neck, and forearms helped make my time at the desk more centered and comfortable. I even began adding the occasional treat of an after-work full body table massage to the routine.
Several years later, through some synchronicities and Odyssean turns, I decided to enroll in a local therapeutic massage training program taught in the School of Health Professions at Anne Arundel Community College. One of my workplace massage therapists had graduated from the program and had loved the experience. I'd also happened upon the wonderful Trigger Point Therapy Workbook by massage therapists Clair and Amber Davies, and with its guidance, was able to track down some stubborn trigger points in my quadriceps muscles. I was hooked! I wanted to learn more, and it was clearly time to go back to school (in a very different direction than before --- I'd previously earned a B.A. in English Literature from the University of Baltimore, and a Master of Liberal Arts from The Johns Hopkins University). Before I'd even completed the massage program and the national certification and state licensing exams, I knew I wanted to focus on specific pain remediating therapies, especially regarding myofascial trigger points.
Some complementary experiences were also coming into play --- I've come to consider them a healthy balance to my otherwise research-and-evidence-driven approach to manual therapy. Shortly before my formal massage training began, I had the honor of studying Usui Reiki (Level III) with both William Lee Rand of The International Center for Reiki Training, teaching from a Western perspective, and Frans Steine of The International House of Reiki, teaching from a traditional Japanese perspective. Each of these organizations exemplifies a high degree of professionalism and quality training, and my experience with each has been personally enriching.
Continuing Education
We're fortunate to be living during something of a Renaissance period for manual therapy and pain science. As a Neuromuscular and Trigger Point Therapist, I'm professionally committed to follow sound science and good clinical evidence --- and there's no shortage of emerging research. This expansion of knowledge is a boon for both therapists and clients (most therapists also being clients!) as we gradually decipher the puzzle of pain and develop more effective interventions and treatment strategies. I'm honored to be part of this process, and I'm grateful for the efforts and expertise of my instructors and mentors.
Dr. Robert Gerwin, NAMTPT Conference, 2016