Update: I will begin working with existing clients again after January 1, 2020, and will be available to schedule new clients after February 1, 2020. In the meantime, I can recommend a number of excellent local practitioners. Please let me know if you'd like a referral, and thank you for your understanding!
I am available for scheduled sessions on the following days:
Friday at 1:00 (Annapolis)
Sunday at 1:00 and 3:30 (Annapolis)
Because I work in a shared professional facility, I need one week's advance notice to schedule an appointment.
Please email me at
kmurphy@massagetherapy.com
to request an appointment.

Emails will be answered promptly during normal business hours.
Location
I currently practice at The Center in Annapolis, Maryland, located in the Homewood Professional Center; a map directions are available through my Google Places listing. Please note that the elevator to the second floor suites is located near the handicapped parking spaces, toward the middle of the building.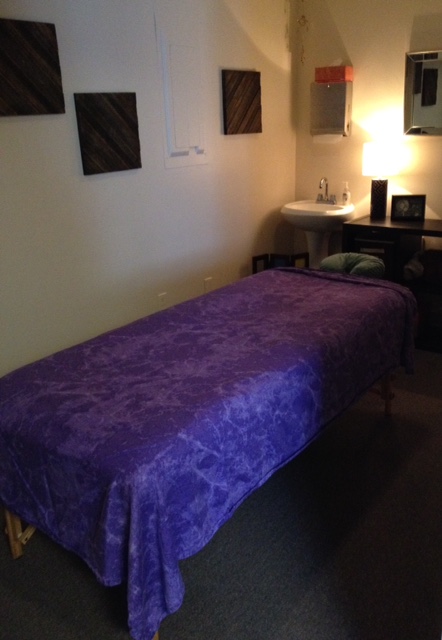 Your Initial Appointment
Please print out and complete the Client Health History and Privacy Policies Acknowledgement, and bring both forms with you to your initial appointment. The beginning of the first session will include a review of these forms, and an assessment of any particular myofascial issues you may be having; this may include some simple muscle testing and posture or gait observation. The remainder of the session will consist of a therapeutic massage tailored to your individual needs. Subsequent appointments will include a brief check-in and followup assessment, if necessary, followed by massage.
Cancelation Policy
24 hours' advance notice is required when cancelling or rescheduling an appointment.
Late Arrivals
If you arrive late, your session may be shortened in order to accommodate others whose appointments follow yours. Depending upon how late you arrive, I will determine whether there is enough time remaining to start a treatment. Regardless of the length of the treatment actually given for a late arrival, you will be responsible for the fee for the full session as originally scheduled. Out of respect and consideration for your therapist and other clients, please plan accordingly and be on time.

Thank you for your consideration. I look forward to working with you!